Hannah Mowry, Jazz Band Director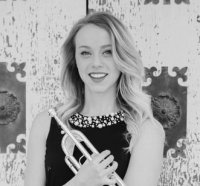 Hannah Mowry (pronounced "MORE-ee") is a trumpet player and 2018 cum laude graduate of Central Washington University and the William O. Douglas Honors College with a degree in Music Education.​​​
Hannah has served as a featured trumpet soloist with the CWU Jazz Band, Wind Ensemble and was the principal chair for the Symphony Orchestra. In addition to her playing at CWU, she has performed in small groups of all genres around the state of Washington. She has recorded with Alec Shaw, a Seattle-based artist on his 2017 album "Uh Oh and the Oh Wells," available on iTunes and Spotify.
At Central, Hannah worked both as a volunteer and paid coach in various marching, jazz, and concert bands. She has worked in the Mercer Island, Yakima, Ellensburg, and Richland School Districts. Most recently, Hannah completed her student teaching at Mountain View High School in the Evergreen School District under the mentorship of Sam Ormson, working with Symphonic Band, Concert Band, Symphony Orchestra, Jazz Band I, and Marching Band.​
Dr. Jean-Marie Kent, Vocal Jazz Director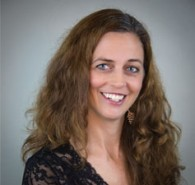 Jean-Marie Kent is the director of choirs at Roosevelt High School in Seattle. She serves as department head and as leader of her professional learning community for Seattle Public Schools. Jean-Marie is also President of Elliott Bay Music Educators, a local division of the National Association of Music Educators.
Jean-Marie completed her doctorate in choral conducting from the University of Washington, Seattle. She was a Huckabay Teaching Fellow and received the honor of designing a class for musicians to teach collaboration and community engagement. She was awarded the Celebrating University of Washington Women Award in 2010 for her work in building community within the UW Women's Choir. With the assistance of a Foreign Language Association Fellowship, she studied Vivaldi's original opera choruses in Torino, Italy. She was a Fellow in the Institute on the Public Humanities, which developed a multi-disciplinary cohort.
Before moving to Seattle, Jean-Marie taught music on Vancouver Island and in New York where she developed public school music programs for gifted children. She has conducted orchestras and choirs, including the University of Regina Chamber Singers, UW Women's Choir, Nanaimo Symphony Orchestra, and the Victoria Civic Orchestra. She was a professor at the University of Victoria, Nanaimo College, and University of Regina.
Keeping herself busy, Jean-Marie directs the Magnolia Chorale, a community choir, with outreach that is focused on developing life-long singers. She has studied vocal jazz with Gretta Matassa, Rosana Eckert, New York Voices and Greg Jasperse.
Recognized for her ability to get to the heart of singing, she is frequently sought after as a clinician for high school and community choirs.
Michael Van Bebber, Director Jazz Bands 2 & 3/4
Michael was raised in Seattle, and graduated from the University of Washington before going on to earn two M.A. degrees in classical trumpet and composition at Truman State University, and a D.M.A. in Jazz Studies from the Eastman School of Music in Rochester, NY. He performed many years as a member of the renowned Eastman Jazz Ensemble, and has shared the stage with many notable jazz artists including Lee Konitz, John Pizzarelli, the Woody Herman Band, Walt Weiskopf, Chuck Mangione, Jeff Beal, Walter White, John Fedchock, Pat LaBarbara, Marvin Stamm, and Bill Dobbins. He has also appeared several times at the Rochester International Jazz Festival, in both quintet and big band settings.
Michael is a member of the Seattle Repertory Jazz Orchestra. As a composer, he has earned several prestigious awards in composition, including the 2004 MACRO Composition/Theory Award, the 2005 CBDNA Wind Ensemble National Composition Competition, the 2005 College Music Society's International Composition Competition. Michael has been the director of the Junior Jazz Band at Washington Middle School, and the Director of Bands at Liberty High School. Michael is currently on the faculty of Northwest school.