Scott Brown, Jazz Band Director
Named "Jazz Educator of the Year" by Downbeat Magazine in 2004, and inducted into the Earshot Jazz Hall of Fame in 2013, Scott Brown has directed Roosevelt's jazz program since 1984 when he took over from the legendary Waldo King. Initially raised in south Seattle, his family relocated to Bainbridge Island, where he attended Bainbridge High School. Subsequently, he graduated from the University of Washington. He is a faculty member for Jazz at Lincoln Center's summer academy for band directors.
Some of his other awards include the 2002 Washington State Christa McAuliffe Washington Educator Award, the PONCHO Outstanding Music and Arts Educator Award in 2003, a 2007 KCTS Golden Apple Award for Excellence in Education and Jazz Journalists' "A Team" '09 Award!, and the 2010 City of Music Impact Award.
Scott is a trombonist with the Seattle Repertory Jazz Orchestra. As a result of his inspiring leadership, many of his students go on to study jazz in college, and become professional musicians and educators themselves.
"A Team Award" – 2009 (Jazz Journalists Association)
Golden Apple Award 2007:  Seattle P.I. Article and  Seattle Times Article
Dr. Jean-Marie Kent, Vocal Jazz Director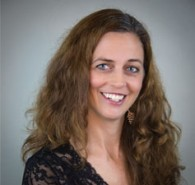 Jean-Marie Kent is the director of choirs at Roosevelt High School in Seattle. She serves as department head and as leader of her professional learning community for Seattle Public Schools. Jean-Marie is also President of Elliott Bay Music Educators, a local division of the National Association of Music Educators.
Jean-Marie completed her doctorate in choral conducting from the University of Washington, Seattle. She was a Huckabay Teaching Fellow and received the honor of designing a class for musicians to teach collaboration and community engagement. She was awarded the Celebrating University of Washington Women Award in 2010 for her work in building community within the UW Women's Choir. With the assistance of a Foreign Language Association Fellowship, she studied Vivaldi's original opera choruses in Torino, Italy. She was a Fellow in the Institute on the Public Humanities, which developed a multi-disciplinary cohort.
Before moving to Seattle, Jean-Marie taught music on Vancouver Island and in New York where she developed public school music programs for gifted children. She has conducted orchestras and choirs, including the University of Regina Chamber Singers, UW Women's Choir, Nanaimo Symphony Orchestra, and the Victoria Civic Orchestra. She was a professor at the University of Victoria, Nanaimo College, and University of Regina.
Keeping herself busy, Jean-Marie directs the Magnolia Chorale, a community choir, with outreach that is focused on developing life-long singers. She has studied vocal jazz with Gretta Matassa, Rosana Eckert, New York Voices and Greg Jasperse.
Recognized for her ability to get to the heart of singing, she is frequently sought after as a clinician for high school and community choirs.
Michael Van Bebber, Director Jazz Bands 2 & 4
Michael was raised in Seattle, and graduated from the University of Washington before going on to earn two M.A. degrees in classical trumpet and composition at Truman State University, and a D.M.A. in Jazz Studies from the Eastman School of Music in Rochester, NY. He performed many years as a member of the renowned Eastman Jazz Ensemble, and has shared the stage with many notable jazz artists including Lee Konitz, John Pizzarelli, the Woody Herman Band, Walt Weiskopf, Chuck Mangione, Jeff Beal, Walter White, John Fedchock, Pat LaBarbara, Marvin Stamm, and Bill Dobbins. He has also appeared several times at the Rochester International Jazz Festival, in both quintet and big band settings.
Michael is a member of the Seattle Repertory Jazz Orchestra. As a composer, he has earned several prestigious awards in composition, including the 2004 MACRO Composition/Theory Award, the 2005 CBDNA Wind Ensemble National Composition Competition, the 2005 College Music Society's International Composition Competition. Michael has been the director of the Junior Jazz Band at Washington Middle School, and the Director of Bands at Liberty High School. Michael is currently on the faculty of Northwest school.
Mark Taylor, Director Jazz Band 3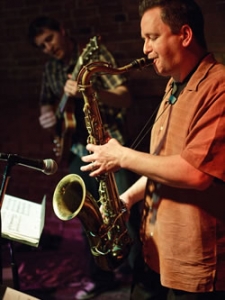 Mark Taylor is one of the most in demand saxophonists in the Pacific Northwest. A Seattle native and resident, Mark's personal sound and style are a fixture on the local jazz scene and have given him opportunities to perform for audiences all over the United States and Japan. Widely respected as a unique and creative improviser, an impeccable ensemble player, and for his stylistic versatility, Mark was honored as "NW Jazz Instrumentalist of 2008" by Earshot Jazz Magazine. Mark performs and records extensively with such diverse and award winning groups as Matt Jorgensen +451, Jim Knapp Orchestra, Frieze of Life, Victor Noriega Trio + 2, Tom Varner's Tentet and Quintet, Thomas Marriott, Wayne Horvitz, Seattle Repertory Jazz Orchestra, and the Randy Halberstadt Quintet. Outside of these ongoing projects, he has also appeared locally with legends such as Ray Charles, Quincy Jones, and Ernestine Anderson, current headliners in jazz such as Sam Yahel and Maria Schneider, appearances with the Seattle Symphony and Pacific Northwest Ballet, and many more.
As a leader, Mark has released two critically acclaimed CDs on Origin Records: "After Hours" (2002), and "Spectre" (2009) which was named "NW Jazz Recording of 2009" (Earshot Jazz).
As an educator, Mark has a full studio of private students and is a highly sought after guest artist and clinician for festivals, workshops, and clinics throughout the region. He holds a BM from the University of Washington (1994), and MM from the Manhattan School of Music (2000) in New York City where his performance credentials include appearances with the Grammy Award winning Vanguard Jazz Orchestra.