Scott Brown, Jazz Band Director
Named "Jazz Educator of the Year" by Downbeat Magazine in 2004, and inducted into the Earshot Jazz Hall of Fame in 2013, Scott Brown has directed Roosevelt's jazz program since 1984 when he took over from the legendary Waldo King. Initially raised in south Seattle, his family relocated to Bainbridge Island, where he attended Bainbridge High School. Subsequently, he graduated from the University of Washington. He is a faculty member for Jazz at Lincoln Center's summer academy for band directors.
Some of his other awards include the 2002 Washington State Christa McAuliffe Washington Educator Award, the PONCHO Outstanding Music and Arts Educator Award in 2003, a 2007 KCTS Golden Apple Award for Excellence in Education and Jazz Journalists' "A Team" '09 Award!, and the 2010 City of Music Impact Award.
Scott is a trombonist with the Seattle Repertory Jazz Orchestra. As a result of his inspiring leadership, many of his students go on to study jazz in college, and become professional musicians and educators themselves.
"A Team Award" – 2009 (Jazz Journalists Association)
Golden Apple Award 2007:  Seattle P.I. Article and  Seattle Times Article
Dr. Jean-Marie Kent, Vocal Jazz Director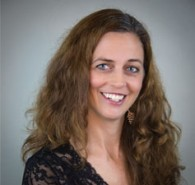 Jean-Marie Kent is a respected music educator with experience directing various Seattle choir programs. She currently directs the choir program in addition to the vocal jazz program at Roosevelt High School. Dr. Kent completed her doctorate in choral conducting from the University of Washington, Seattle, specializing in collaboration and community engagement. Recognized for her ability to get to the heart of singing, she is frequently sought after as a clinician for high school and community choirs. Before moving to Seattle, she taught music on Vancouver Island and in New York where she developed public school music programs for gifted children. She has conducted orchestras and choirs, including the University of Regina Chamber Singers, UW Women's Choir, Nanaimo Symphony Orchestra, and the Victoria Civic Orchestra.
Dr. Kent joins the Roosevelt jazz community with great excitement. She has studied vocal jazz with the New York Voices, Greg Jasperse, Rosanna Eckert, and Greta Matasa. She continues to hone her jazz skills with private lessons in voice and piano.