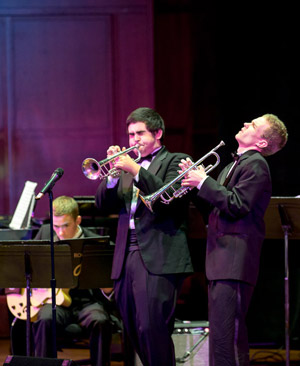 The Roosevelt Jazz program includes four ensembles: Jazz Bands 1, 2, 3, and Vocal Jazz. Use the links below to learn more.
Program Director, Dr. Jean-Marie Kent
Jazz 2/4 Director, Michael Van Bebber
Jazz 3 Director, Mark Taylor
Band history and notable alumni
Each year Roosevelt Jazz produces recordings of its performances and these recording can be found on iTunes, CDBaby.com and Spotify.