Save The Date! Big Band Gala!
Saturday March 24, 2018
Doors open at 5:00 pm, Event ends at 10:00 pm
Brockey Center at South Seattle College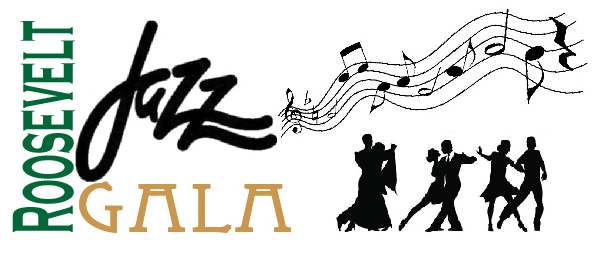 Performances by Roosevelt Jazz Bands I, II, III, IV and Vocal Jazz
Enjoy the live jazz music of our four award-winning bands and vocal ensemble, along with a silent auction, fabulous dinner, and dancing while helping us provide a high quality jazz education to Roosevelt High School musicians. Your support is greatly appreciated! Come have a great time with us!
Tickets on sale now!   A limited number of tickets may be available at the door, space permitting.
Would you like a preview of the auction items?  Just click the links below:
DONATIONS: The Big Band Gala is our largest fundraiser of the year.  We hope you'll be able to join us at this fantastic event. If not, we hope that you will consider making a direct Gala donation to support our outstanding music program.  Seattle public high schools receive just pennies per student for music programs and sustaining a jazz program of this caliber requires much more.  With your help, every one of our young musicians and vocalists will be able to participate in all activities regardless of their ability to pay.
Roosevelt Jazz Boosters: 501(c)(3) #91-1747156
Event is cocktail attire/semi-formal/dressy casual.
Schedule for the evening:
5:00 pm Doors Open – Auction and Bar opens
5:30 pm JB4 performs
6:00 pm Opening Remarks and Green Silent Auction closes
6:05 pm JB3 performs
6:35 pm Gold Silent Auction closes
6:40 pm Dinner seating begins and Raise the Paddle
7:10 pm Distinguish Alumnus honored
7:30 pm Vocal Jazz performs
8:00 pm Dessert Dash, Raffle Drawings, Live Auction
8:30 pm JB2 performs
9:10 pm JB1 performs
10:00 pm Event ends
Directions:
Click here for directions to the Brockey Student Center at South Seattle College.