Save The Date! Big Band Gala!
Saturday March 23, 2019
Doors open at 5:00 pm, Event ends at 10:00 pm
Brockey Center at South Seattle College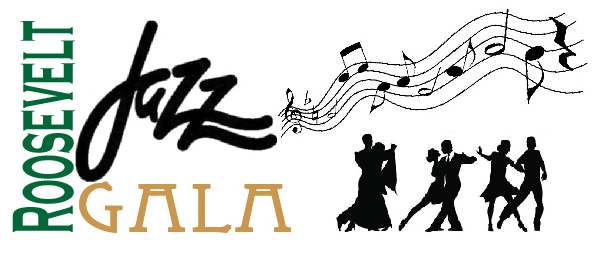 Performances by Roosevelt Jazz Bands 1, 2, 3, 4 and Vocal Jazz


Please consider Roosevelt Jazz as part of your charitable giving by donating an item or sponsoring our annual fundraising Gala. It is our single biggest fundraising effort of the year in support of the program. As a donor or sponsor, you help to provide a high quality jazz education to over 100 Roosevelt High School students, who inspire listeners of all ages, represent the vibrant Seattle Jazz community, and move on from Roosevelt to be active members in our greater community. Our students, parents and teachers all appreciate your support of music education in the public schools.
DONATIONS: The Big Band Gala is our largest fundraiser of the year.  We hope you'll be able to join us at this fantastic event. If not, we hope that you will consider making a direct Gala donation to support our outstanding music program. Seattle public high schools receive just pennies per student for music programs and sustaining a jazz program of this caliber requires much more. With your help, every one of our young musicians will be able to participate in all activities regardless of their ability to pay.

Roosevelt Jazz Boosters: 501(c)(3) #91-1747156
Event is cocktail attire/semi-formal/dressy casual.
Schedule for the evening:
5:00 pm Doors Open – Auction and Bar opens
5:30 pm Jazz Band 4 performs
6:00 pm Opening Remarks and Green Silent Auction closes
6:05 pm Jazz Band 3 performs
6:35 pm Gold Silent Auction closes
6:40 pm Dinner seating begins and Raise the Paddle
7:10 pm Distinguish Alumnus honored
7:30 pm Vocal Jazz performs
8:00 pm Dessert Dash, Raffle Drawings, Live Auction
8:30 pm Jazz Band 2 performs
9:10 pm Jazz Band 1 performs
10:00 pm Event ends
Directions:
Click here for directions to the Brockey Student Center at South Seattle College.