Just a quick update to let you all know how excited we are to welcome Hannah Mowry as Roosevelt High School's new Band Director. She comes to us most recently from Mt. Si High School where she served as the Assistant Band Director. Here's a bio below, and we encourage you to check back for updates later this summer!
Hannah Mowry is a trumpet player, songwriter, educator, and advocate. Originally from Tri-Cities, Washington, Mowry obtained her Bachelor's in Music Education with a minor in Interdisciplinary Honors from Central Washington University and graduated from the William O. Douglas Honors College cum laude. She is now pursuing her Master's degree in Music Education from the American Band College of Central Washington University.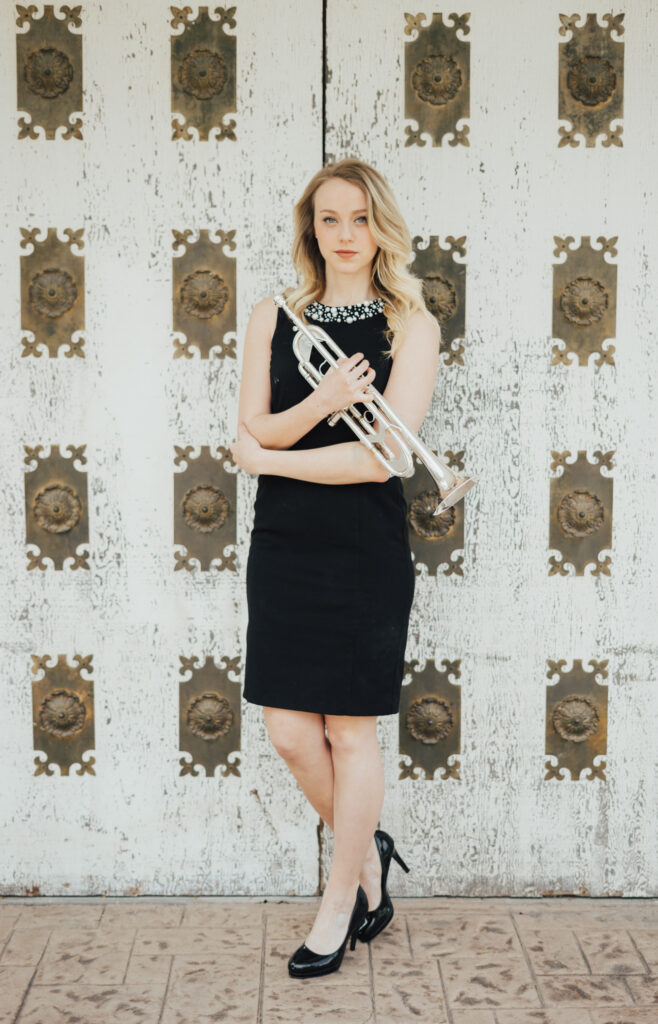 As an undergraduate, Mowry served as the principal trumpet player for the top classical ensembles at Central Washington University, including the Wind Ensemble and Symphony Orchestra. She has been a featured soloist with the award-winning Central Washington University Jazz Band 1. Both the Wind Ensemble and the Jazz Band 1 have performed at the WMEA and Northwest Regional NAfME Conventions in 2016 and 2017. In her time as a student musician, she performed with artists such as Ingrid Jensen, Jeff Coffin, Terrell Stafford, Dafnis Prieto, Derico Watson, Victor Wooten, Matt Harris, and more.
Mowry can now be found actively performing around the greater Seattle area, primarily in jazz big bands and small groups of all genres. She currently plays with the PH Factor, the Jazz Police, ProAm Big Band, and more. In 2020, she recorded on PH Factor's EP release "In Case of Emergency: Break Glass", and in 2017 on Seattle-based singer/song-writer Alec Shaw's album "Uh Oh and the Oh Wells". Mowry plays with groups whose music ranges from folk to rock, blues, hip-hop, funk, and more. She is currently playing trumpet and writing music for a contemporary funk fusion group in Seattle called Jamn. Most recently in June of 2022, Mowry shared her own musical compositions that showcased her take on contemporary singer/songwriter and R&B/funk.
From 2018-2022, Mowry served as the Co-Director of Bands at Mount Si High School, teaching Wind Bands, Jazz Bands, Orchestra, and various music elective courses. Mount Si High School Jazz Band 1 is a five-time attendee to the Hot Java Cool Jazz performance hosted by Starbucks, and a seven-time finalist to the Essentially Ellington Festival in New York City. The band has been invited to the Midwest Band and Orchestra Clinic in 2017, as well as the Western International Band Clinic in 2019. In addition to these clinic and festival performances, the jazz ensembles perform at two home concerts each year, attend local festivals, and host an annual community Swing Dance that gives back to a local charity. 
Mowry co-founded the Central Washington University Women in Jazz Day in 2018, and has continued to be involved as a panel discussion moderator the last two years. As an active jazz musician and jazz educator, diversity, equity, and inclusion are at the heart of her musical philosophy.