The 2022 Earshot Jazz Festival is hybrid (in-person and livestreamed) this year; the Roosevelt Jazz Band is honored to open for the Count Basie Orchestra !

from the Earshot website: "The Count Basie Orchestra, bears the distinction of being the only jazz orchestra still successfully performing 30 years after its founder's passing. Begun by the legendary pianist and bandleader William James "Count" Basie, the orchestra continues to be an American institution that personifies the grandeur and excellence of jazz."
Come and hear the Roosevelt Jazz Band as they start off the school year with a bang, under the new leadership of Director Hannah Mowry.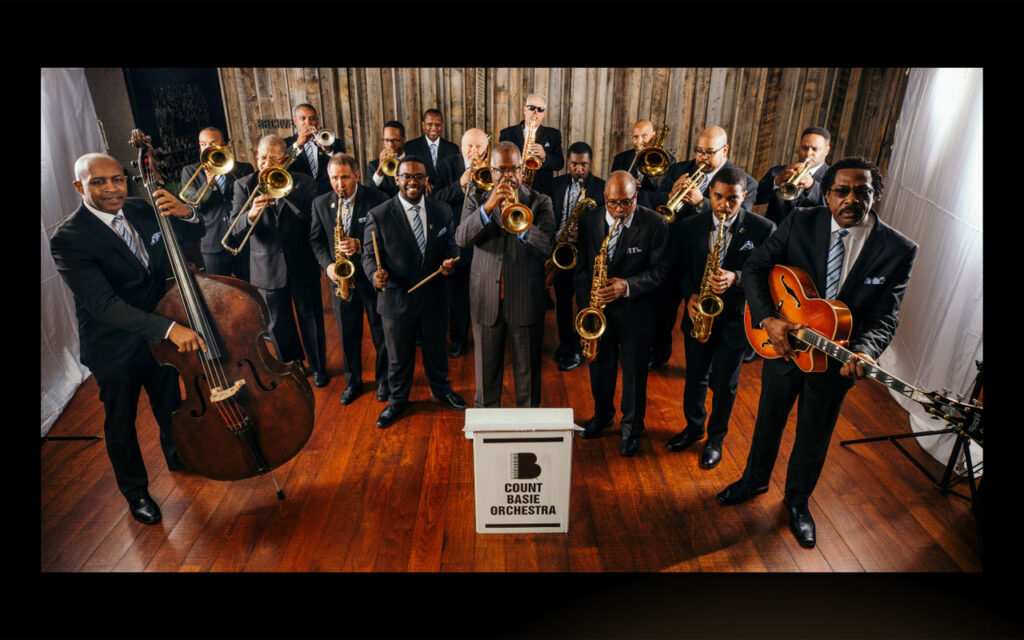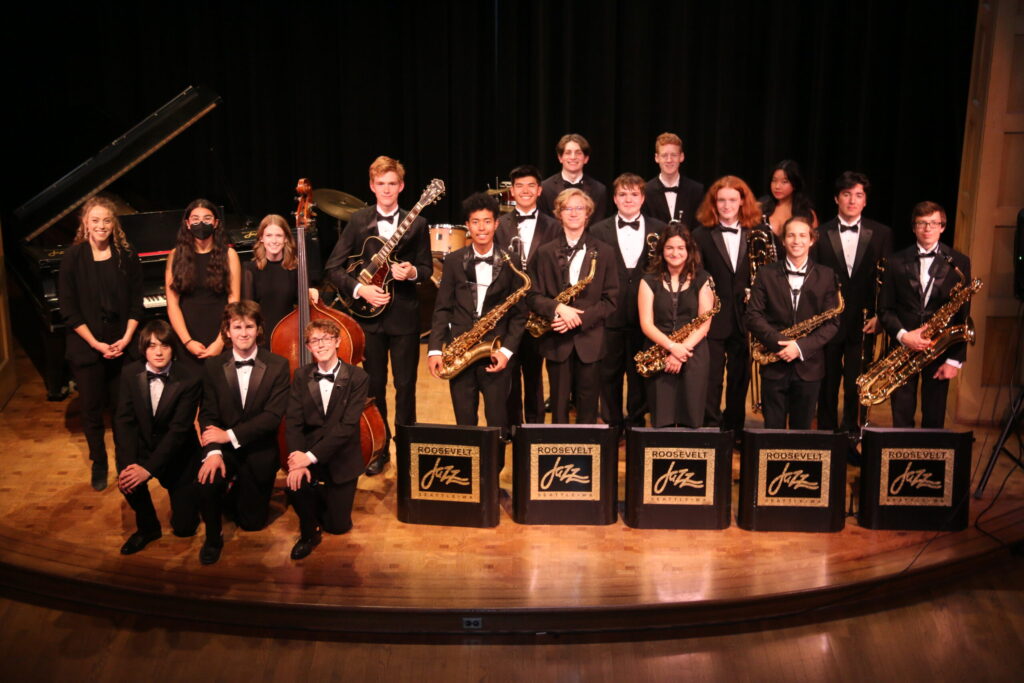 Date: October 14, 2022
Time: 7:30 pm
Location: Town Hall Seattle or Livestream from Earshot
Tickets on sale now direct from Earshot Jazz. [Livestream ticket link]  [ in-person ticket link]
$10 – $65 tiered ticketing, depending on financial impact due to COVID-19