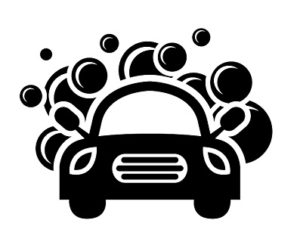 Who doesn't need their car washed twice in the spring when all the yellow pollen is raining  down?!?
Dates:
UPDATE! Our two Spring car wash dates are Saturday, April 21 and Saturday, June 2, from noon to 4pm both days.
Location:
Thanks to Rick's Chevron, 8506 5th Ave NE, for offering up the location.
What It Is:
Roosevelt Jazz musicians and families are holding two spring car washes to raise money for our scholarship fund.  Roosevelt Jazz is an award-winning, public school music program that includes professional musical directors for four different jazz bands plus a Vocal Jazz ensemble, outside clinicians, juried performances, and even travel to festivals out of the area and out of state.  The program is open to ALL Roosevelt HS musicians and vocalists, regardless of need, so fundraising for our scholarship fund is continuous.
Details:
The suggested donation on the day of the washes will be $20.  If you have already purchased a discounted 2-wash ticket, thank you for supporting the program!  Please treat your ticket like cash as we unfortunately cannot offer replacements.  If you have questions, would like to purchase a ticket, or would like to be notified by email of exact dates and times when they become available, please email RHS Jazz parent Andrew Buchanan, carwash@rooseveltjazz.org, and he'll be happy to help.
Thanks for your support of Roosevelt Jazz, and please check this page for future info, or email Andrew to be added to the notification list.