Dawn Clement, Clinician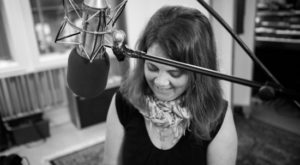 Legendary jazz trombonist Julian Priester describes Dawn Clement's music as uniquely heard. "In all this world of jazz, there are very few individual voices, no matter what the instrument," the renowned musician and composer said.  "but Dawn Clement has come up with a voice that's unique. One can't say that she sounds like Bud Powell or Oscar Peterson or the Herbie Hancocks or Chick Coreas or Keith Jarretts of the world. Dawn Clement's music is uniquely heard. And that's the thing that grabbed my attention."
Northwest pianist/composer/vocalist Dawn Clement has established herself as one of the most sought after musicians working today. With her joyful presence, consummate technique and distinctive sound, Clement has gained the attention and respect of musicians, critics and fans through the US and abroad. Dawn's jazz piano career trajectory has been steady, if not dazzling. She has performed with some of the brightest luminaries in contemporary jazz including: Jane Ira Bloom, John Clayton, Anat Cohen, Benny Green, Ingrid Jensen, Rene Marie, Julian Priester, Matt Wilson, Bobby Previte, and Joe Saunders.
As a recording artist, Dawn has released 5 CD's to date. With her most recent release Tempest/Cobalt, Dawn expands her creative reach into contemporary pop and steps into the light as a singer/songwriter. Charlie Smith, who produced and played on the album, describes it as "Ahmad Jamal playing duets with Blossom Dearie except they're in modern-day Brooklyn having drinks with Dirty Projectors and Sufjan Stevens."
Locally, Dawn has been a regular on the Seattle scene and was a recipient of the Golden ear Award for "Best Jazz Instrumentalist" (Winter, '16). Dawn can be found performing frequently with her band "LineUp!", (co-lead with saxophonist Mark Taylor), with the Johnaye Kendrick Quartet, and in a variety of settings and genres ranging from Bach to new music.
As a composer, Dawn strives to push boundaries and feels strongly about imparting this to students. Her most recent endeavor is a project of songs for String Quartet and Voice which she plans to record and produce.
In addition to performing and recording, Dawn is an adjunct instructor at Cornish College of the Arts in Seattle, where she also received her Bachelors of Music ('00). In addition to teaching, Dawn recently completed her Master's of Fine Arts in Music Composition from Vermont College of Fine Arts (Summer, '15).